HISTORY
AATC started with a simple idea – to establish an airline-owned and controlled management team that would provide the most efficient and cost-effective airport operation and maintenance services in the industry. This concept was then formalized in 1979 through the Contracting Airlines' lease agreement, officially announcing what is now Atlanta Airlines Terminal Company.
Quick Facts
AATC is a privately-held company that operates and maintains over 7.6 million square feet which makes up the Central Passenger Terminal Complex (CPTC) at Hartsfield-Jackson Atlanta International Airport in Atlanta, Georgia.
Our Members include American Airlines, Delta Air Lines, Frontier Airlines, Southwest Airlines, Spirit Airlines and United Airlines.
AATC provides services to over 60,000 employees and over 100 million airline passengers in a single year.
AATC is comprised of 98 team members overseeing 40+ contracts and 1,100+ contract partners
Our Focus
Strategic Statement
Continuously maximize AATC's potential as a world-class provider of outstanding value to our members, partners and our customers by cultivating a team focused on our people.
AATC stands on four pillars.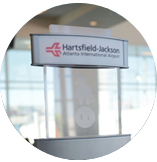 Customer Service 
Deliver industry leading customer service through employee empowerment, training and technology.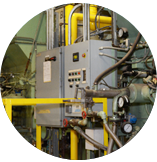 Operations 
Maintain industry leading passenger safety protocols and practices.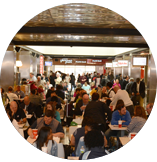 People
Promote the AATC Mission, Vision and Values as the basis of AATC's culture.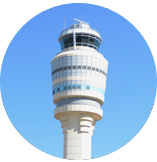 Finance
Achieve financial operational targets annually while completing projects on time and within budget.

Mission
We resolve to deliver world-class performance in airport facility maintenance and operations. Our passion for innovation, responsiveness and excellence will provide outstanding value to our members, partners and our customers.



Values
We are committed to building strategic relationships dedicated to life safety,  customer intimacy, quality, community service and respect for the environment. We focus on teamwork rooted in a spirit of collaboration which enhances our team members' quality of life by maintaining an equitable balance between work and family.


Vision
We aspire to attain long-term success by building on proven processes to achieve world-class performance in all areas of responsibility. We will perform our work consistently with the highest standards of quality, safety and sustainability. We will be recognized as a leader in the industry, responding to its ever changing needs with creative solutions, decisive action and our aggressive pursuit of excellence.