Leadership
AATC's Leadership Team is one of the most experienced in the industry, with each member representing a key element of our business – operations, compliance, systems, sustainability, client service and human resources. While focused on individual areas of responsibility, we strive to perform as a creative, cohesive unit and take pride in being the collective representation of AATC's core values.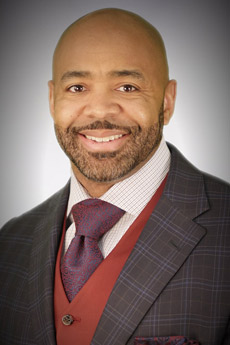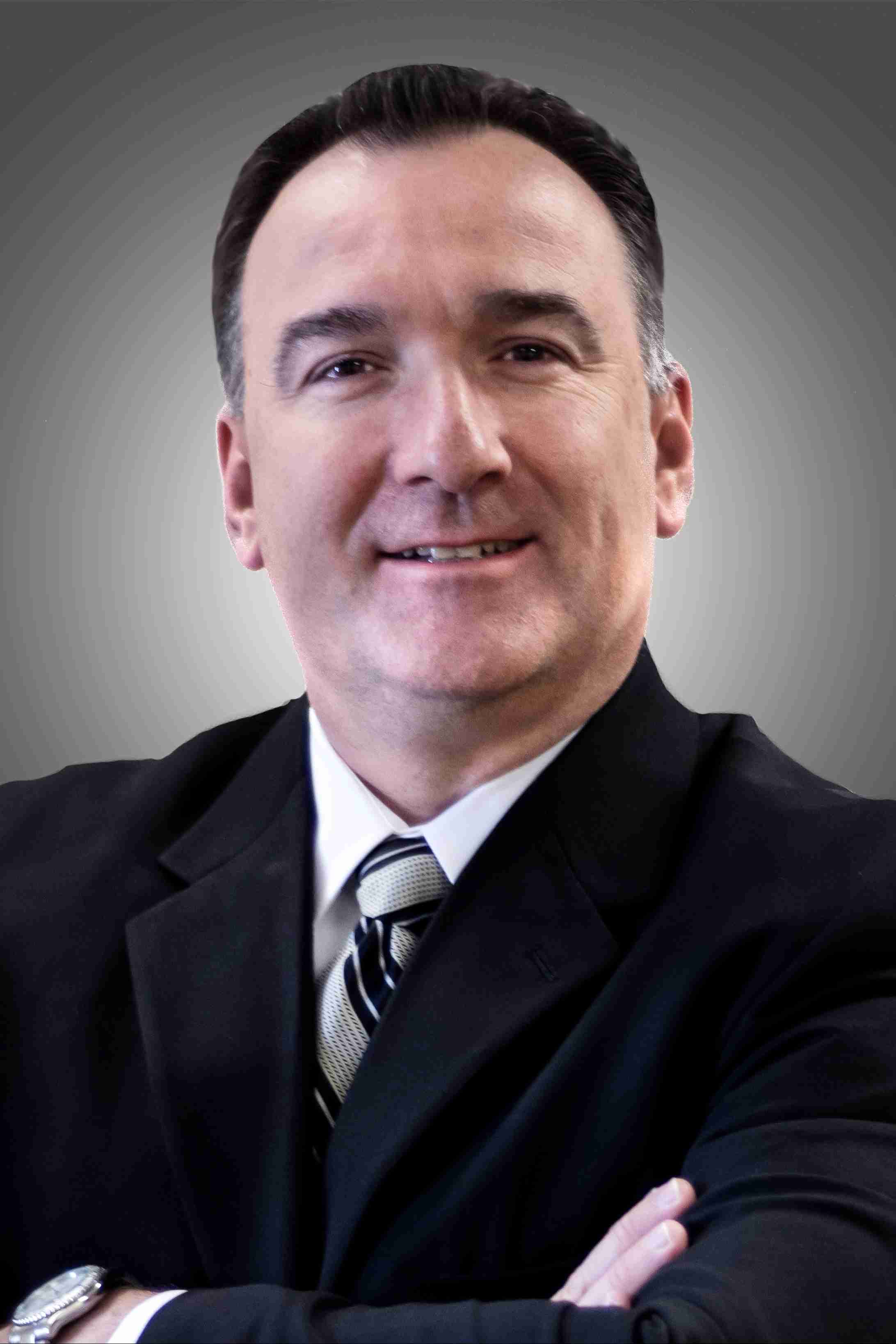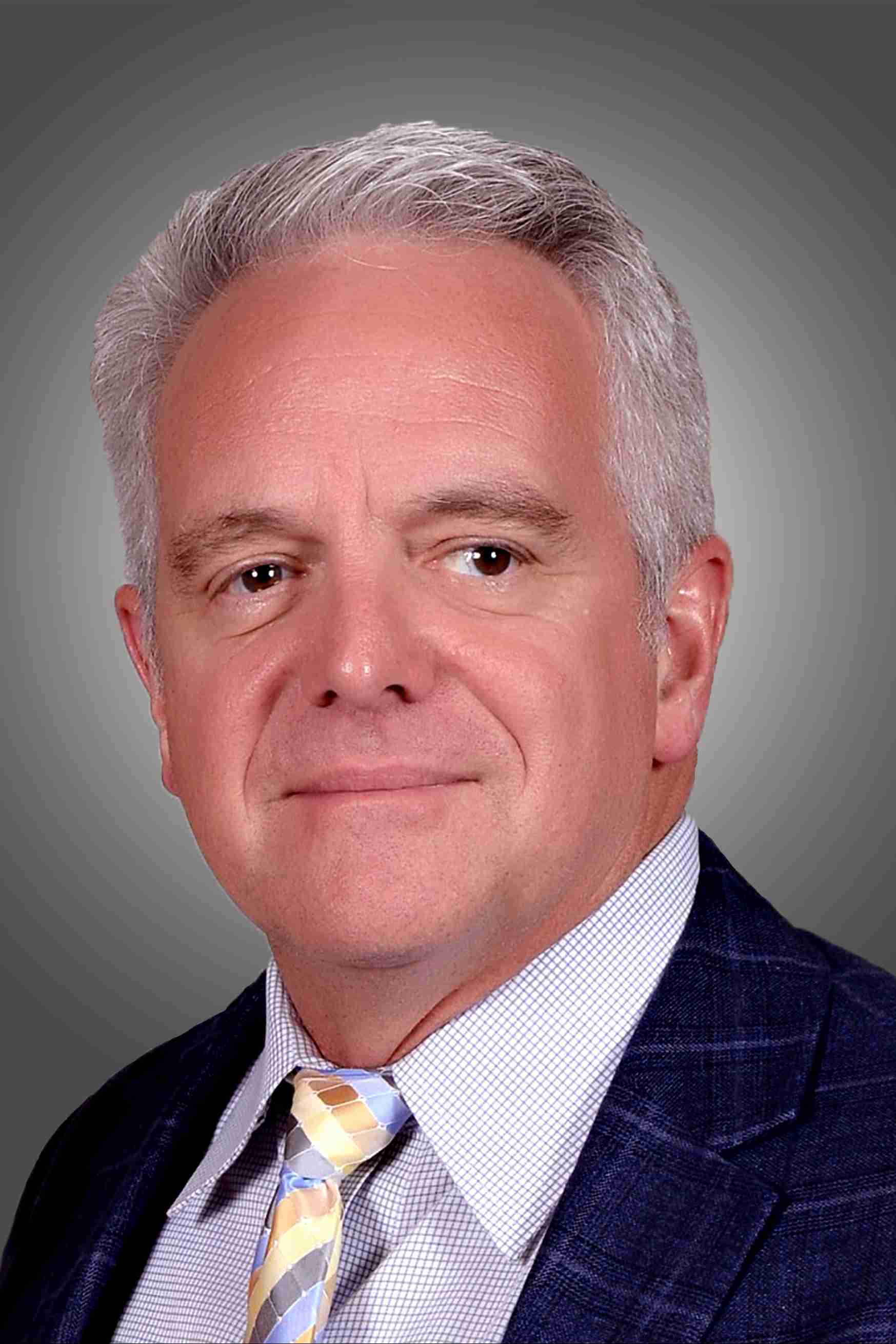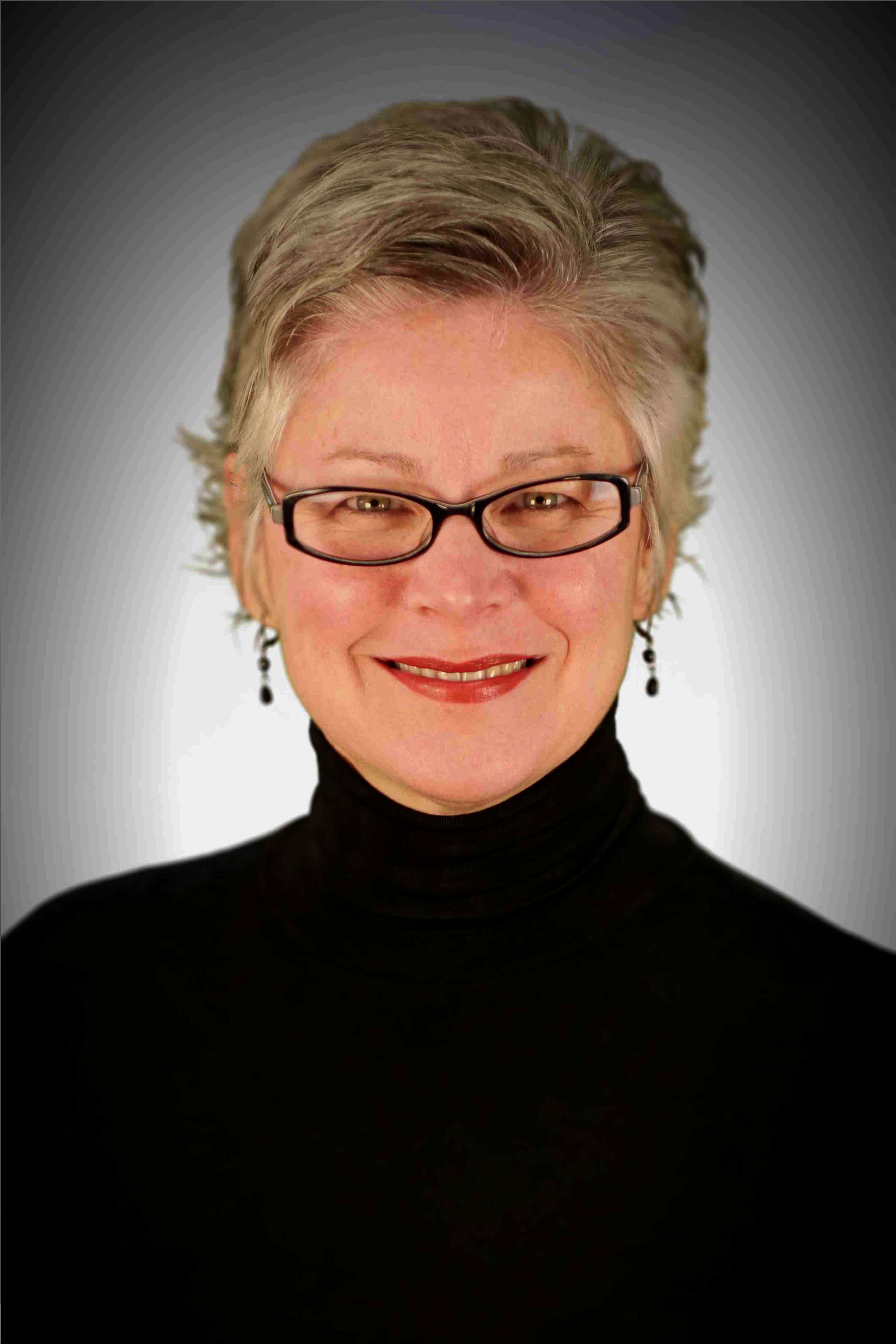 Dr. Kofi Smith, President & CEO
Dr. Kofi Smith serves as the President & CEO of the Atlanta Airlines Terminal Company (AATC). Since Kofi's arrival, AATC has grown its employee base by 109%, creating more positions and employment opportunities for Atlanta residents. Under Kofi's leadership, AATC has been recognized as one of the Top 20 "Best Places to Work" for medium size companies in the Atlanta Business Chronicle.
Kofi began his professional career at Milliken & Company, where he was the recipient of the "2002 Manager of the Year Award" for the Floor Covering Division. That same year, his department won the "2002 Team of the Year Award." Prior to joining AATC, Kofi worked for Linc Facility Services from 2007 to 2010. The teams led by Kofi received the following awards: "2007 Best Mechanical Plant Award," "2007 Hall Fame Award for Customer Service," and "2008 Most Improved Mechanical Plant Award."
In 2012, Kofi was named to the Atlanta Business League's "2012 Men of Influence." In 2014, Kofi was named to the 40-Under-40 list for the Atlanta Business Chronicle. In 2015, Kofi was named one of the recipients for the Georgia Trend's 40-under-40 and was also a graduate of the 2015 Class of Leadership Atlanta. Kofi is also a proud graduate of the 2016 Regional Leadership Institute. In 2018, Kofi was the recipient of 100 Black Men of North Metro's Image Award and the Atlanta Business League's 2018 Trailblazer Award.
Kofi has sat on a research panel in Washington, DC evaluating the airline and airport industries under the Airport Cooperative Research Program of the Transportation Research Board (TRB) and National Academies. He serves on the national board for the National Black Child Development Institute as the Board's Second Vice-Chair and also sits on the Children's Sports Network Corporate Board for the Children's Healthcare of Atlanta Foundation. Kofi also serves on the board of directors for the City of Refuge.
Kofi received his Bachelor's Degree in Industrial Engineering from the Georgia Institute of Technology in 1999 and went on to receive an Executive MBA in Global Business at Georgia Tech's Scheller College of Business in 2009. In 2015, Kofi entered the J. Mack Robinson School of Business at Georgia State University. He graduated in 2018 with an Executive Doctorate in Business Administration.
X
Stephen Maceyko, Vice President, Business Administration
Stephen Maceyko is the Vice President – Business Administration of the Atlanta Airlines Terminal Company (AATC). His primary focus is to provide the leadership and direction regarding the business support activities and corporate requirements of the AATC organization at Hartsfield-Jackson Atlanta International Airport (H-JAIA).
A native of Peekskill, New York, Stephen moved to Atlanta in 1974 and earned a Bachelor of Industrial Engineering from the Georgia Institute of Technology in 1990. He also received a Certificate in Engineering Psychology during his time at Georgia Tech.
Stephen began his professional career with York International in San Francisco in 1990 with Sales/Business Development responsibility for the large scale HVAC product line. He participated and graduated from the York Training Program in York, Pennsylvania prior to locating to San Francisco. Stephen returned to Atlanta in 1991 after accepting an Industrial Engineering position at Delta Air Lines within the Productivity group at Delta Air Lines Technical Operations. Initially, Stephen focused on projects that included plant layout, Case Shop design/implementation and other projects to increase organization productivity and efficiency. Over the next 20 years Stephen increased his responsibilities and achieved promotions within areas including Finance, Materials Management, Supply Chain, Delta Connection (DCI) and TechSales, where he achieved the General Manager position with Sales and Account Management/Customer Service responsibilities. He retired from Delta after a 20-year career.
In 2011, Stephen joined AAR and spent 2 years serving as Director of Sales working closely with airline and maintenance partners to grow the business and develop new opportunities. With an opportunity to expand his business skills and experience, Stephen joined Marana Aerospace Solutions in 2014 as the Senior Vice President of Sales.
Joining AATC in 2015, Stephen was able to bring his skills and experiences to AATC making key changes in areas including Payroll, Benefit Management and Retirement Services. Stephen has become active in business organizations such as the Chamber of Commerce and other facility related programs and enjoys supporting personal opportunities including Boy Scouts and Cub Scouts of America.
X
Gary Merrow, Vice President, Facilities
Gary Merrow is the Vice President – Facilities for the Atlanta Airlines Terminal Company (AATC). His primary focus is to provide the leadership and direction regarding facility operations to AATC at Hartsfield-Jackson Atlanta International Airport (H-JAIA).
A retired Air Force Chief Master Sergeant, Gary was born on Beale AFB, California, but with family ties to Georgia and finishing his career with the Georgia Air National Guard, considers Georgia home. While in the military, Gary completed his Bachelors in Industrial Technology from Southern Illinois University and a MBA in Human Resources Training and Development from Kennesaw State University.
Gary's military and civilian careers have seen allowed him to hold various facility positions with increasing leadership responsibilities. These included roles as the Assistant Account Manager at H-JAIA in 1996; the Assistant Director at Georgia State University, and time with facility consulting firms providing condition assessments, capital planning, and developing new operational processes. While with Turner Construction, Gary helped establish Turner Facilities Management Solutions and created an industry innovative software documents turn-over tool called eDocs. Other significant leadership roles include the Senior Vice President for Facilities at Paramount Pictures, Director of Facilities Sustainment with Home Depot's Supply Chain, and Director of Operations supporting aircraft manufacturing, mobile FM groups, several campuses, and team's supporting H-JAIA and Delta's corporate campus and Technical Operations Center.
As an innovator and thought leader in the industry, Gary shares his passion for facility operations and developing people through his 10-year Adjunct Professor role at Georgia Tech. Developing and teaching two core classes within their Integrated Facilities Management graduate program, "Professor Merrow" has influenced the direction of facility operations with students from varied industries.
Joining AATC in 2017, Gary is able to bring his leadership, facility construction, and operations and maintenance experiences to AATC. Gary will continue to be active in business organizations such as IFMA and the USGBC, and he supports lacrosse programs in his community.
X
Linda Dean, Vice President, Finance
Linda Dean is the Vice President of Finance at Atlanta Airlines Terminal Company (AATC). Her primary focus is to provide the leadership and direction regarding the financial activities of the AATC organization at Hartsfield-Jackson Atlanta International Airport (H-JAIA).
Linda earned a Bachelor of Business Administration - Accounting from Georgia State University in 1989 and her CPA license in 1999.
The majority of Linda's professional career have been in the aviation industry. She worked for Delta Air Lines and Global Aviation Holdings, Inc., the parent company of World Airways and North American Airlines, and the State of Georgia-Department of Behavioral Health and Developmental Disabilities. She has over twenty-five years of accounting and finance experience in areas of responsibilities of general accounting, payroll, financial and SEC reporting, budgeting and planning, as well as governmental accounting. She is an active supporter and board member of the Airport Interfaith Chapel at H-JAIA and the Good Shepherd's Clinic in Morrow Georgia.
Joining AATC in 2014, Linda has brought her skills and experience to AATC strengthening its cost allocation and financial reporting to the company's members as well as the airport community. In 2016, Linda was named the "Manager of the Year". In 2019, she was promoted to Vice President of Finance.
Team Member Life
AATC's Team Members Deliver Excellence and Exceed Expectations every day. Our team tackles challenges daily in the world's busiest airport. Whether it's completing a major airport project, identifying work that needs to be completed, assisting our partners, or helping a passenger find their gate, the AATC team is always producing results and generating success.

Health & Wellness
AATC's Health & Wellness Program was created to encourage and support a healthy lifestyle for our team members. We have adopted the term "Be… AATC" as our slogan. Through different approaches of being Aware, Active, Transformed and Changed, we have taken an initiative to better our team member's physical and mental well being.
Be… AWARE
Being aware is the first step to becoming healthier. AATC provides education through seminars, brochures, and demonstrations about healthy living and healthy eating. We also offer annual screening programs so employees are better aware of their current health.
Be… ACTIVE
Research shows that lack of exercise can be as lethal as smoking. AATC continuously adds new ways for employees to be active while at work and outside of work. We participate in weekly walks in the airport, have monthly walking challenges, and support our community by participating in fundraising walks in and around Atlanta. AATC also subsidizes a gym membership.
Be… TRANSFORMED
We are actively transforming our employees, not just physically, but also mentally. By providing healthy snack options in our vending machines, tracking our activities, and creating a new, healthy culture, we are transforming our team into healthier and happier employees.
Be… CHANGED
Change can only happen from within. AATC's approach to being CHANGED is when an employee begins to adopt a healthy lifestyle outside of work and are making an effort to improve their overall wellbeing.
AATC University
The Atlanta Airlines Terminal Company values its team members. Working at the world's busiest airport is demanding and can be strenuous. In an effort to show appreciation for our team members, AATC is providing useful tools for all employees through the AATC University via the AATC Learning Center. Here, team members can take part in numerous educational opportunities, not only to enhance your skills as an employee, but also for your own personal gain.
&nbsp